The Gold Coast has something for everyone
The Gold Coast is the perfect holiday package for holidaymakers. With a barrage of things to see and do like whale watching, visiting theme parks, enjoying fine dining, taking in a show or signing up for a rainforest tour.
If water activities are what you crave, then there are plenty of aquatic and marine activities that are sure to capture your imagination with over 57km of coastline.
You could go fishing, cruising, scuba diving or even jet boating on either one of the many waterways around the area. With so much to see and do (both natural and man-made) in this coastal city, it is no wonder that it is the top holiday destination in Australia.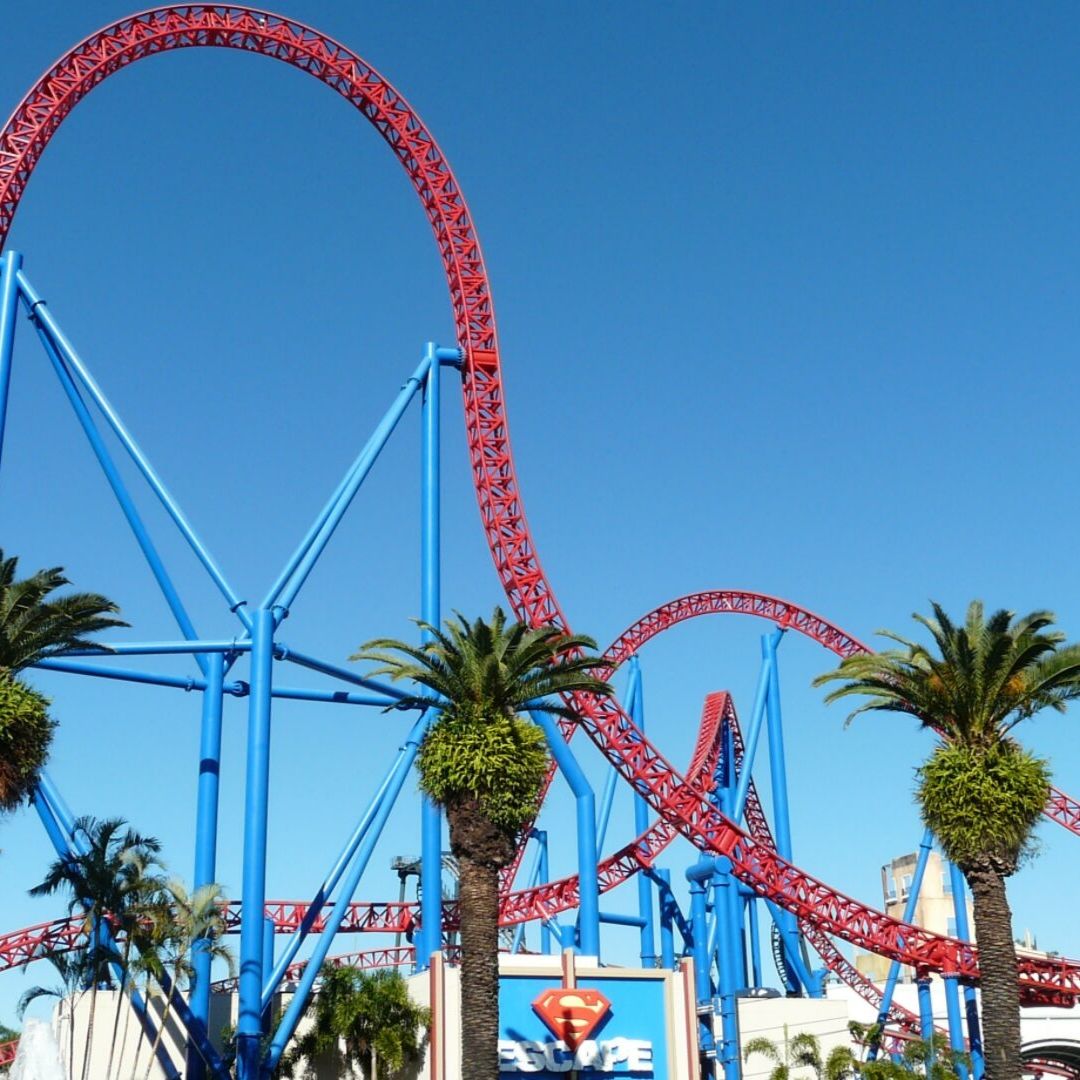 Visit at least one Theme Park
Theme parks on the Gold Coast set it apart from other holiday destinations in Australia. Seaworld, Dreamworld, Movieworld and Wet n Wild are amongst the largest draw cards for people and holiday makers visiting the city.
Experience Wildlife Up Close
Currumbin Wildlife Sanctuary is one of the most loved and longest running attractions on the Gold Coast. This is where animal lovers looking for a dose of informative, educational and fun animal excursions need to go while visiting this coastal city.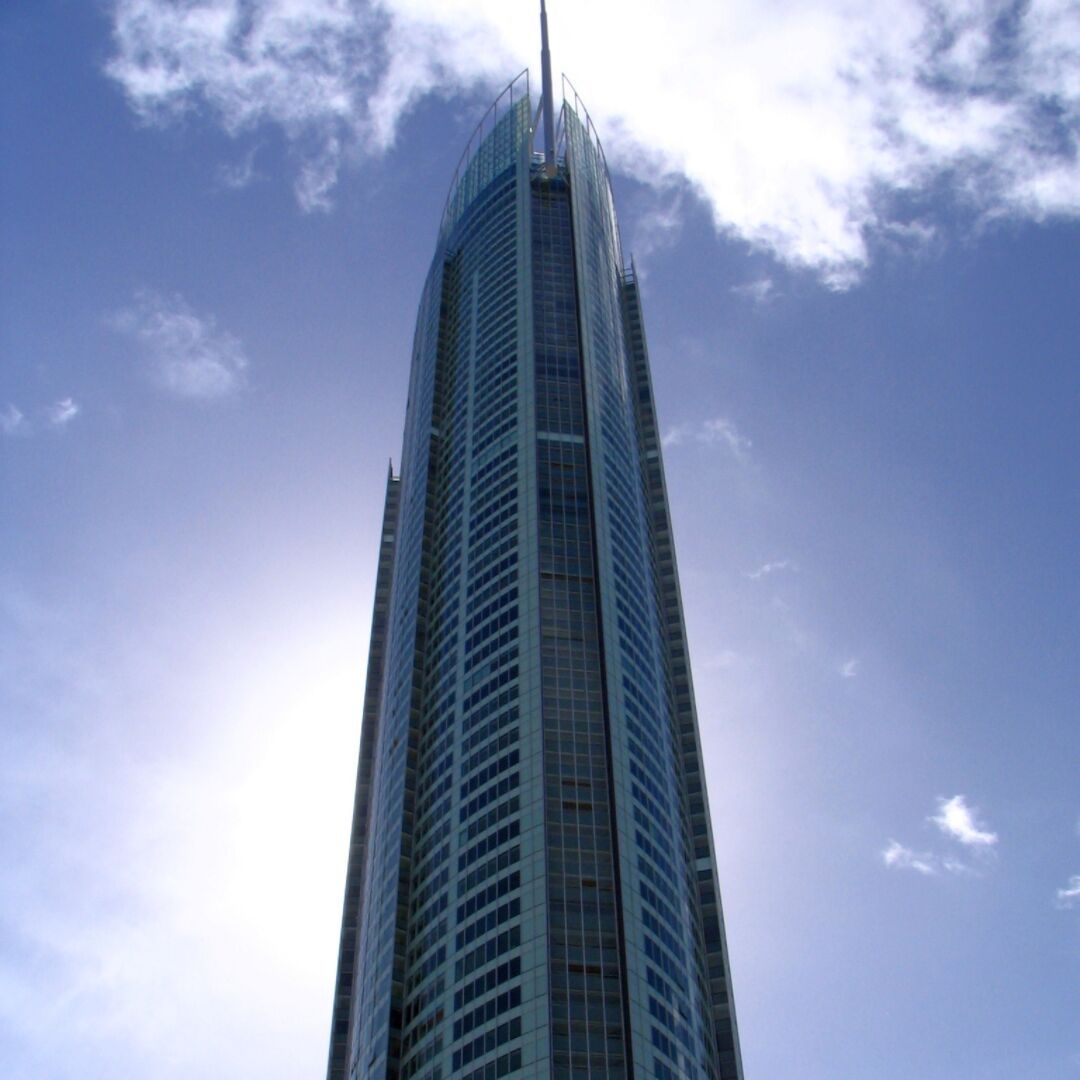 Q1 Skypoint Observation Deck
The Q1's viewing platform is on the 77th floor of the building and is known as the Skypoint Observation Deck and from here you get a magnificent and stunning 360 degree panoramic view of all of Gold Coast's beauty- from the beautiful blue seas, lush green hinterlands and golden beaches.
Burleigh Markets
Burleigh Heads State School, Burleigh Heads |Saturday, 7am – 12pm
Besides fruit and veg, Burleigh Markets offer a different blend of produce and wares to other markets. There are gourmet foods and deli items, artisan bread and pasta, meat and fish, fresh flowers and plants, as well as handmade crafts and clothing, collectables and some bric-a-brac.
There's a good range of authentic global food to choose for a quick meal or takeaway: handmade gyoza without MSG, fabulously thin gozleme served with carrot dip and hummus, German bratwurst from the Kransky Brothers, raw desserts, fruit-filled frozen yoghurt as well as coffee.
Best of all, the organic section of the market includes organic coffee, plants, and vegetables. The markets are set on a grassy flat on the school grounds, flowing into undercover areas, giving it a country feel right in the middle of a beach suburb.
With plenty of seating and lots of free parking on the oval beside the markets, it's a great way to begin the weekend; a real social occasion.
Carrara Markets
Corner Gooding Drive and Manchester Road, Carrara |Saturday & Sunday, 7am – 3pm
The largest permanent market in QLD with more than400 stalls, the Carrara Markets is open every weekend over two days.
It is a haven to the fabulous and flimsy, the terrific and the tacky; you can buy anything from bedside lamps and, to paintings,, clothing and.
The food department covers produce, pantry items and multicultural food to go.
Gold Coast Organic Farmers Market
Miami State High School, 2137 – 2205 Gold Coast Hwy, Miami |Sunday 6am – 11.30am
Leave your mobile phone at home, relax, and join the growing number of Gold Coasters who enjoy an organic shopping experience.
The Organic Gold Coast Farmers Market is the only market where all produce is guaranteed certified organically grown. Produce includes fresh and dried herbs, heritage vegetables and seedlings such as kale, dandelion greens and daikon radish, sourdough breads, organic lifestyle and skincare products, safe cleaning products, honey, eggs and nut products.
Miami Marketta Street Food
23 Hillcrest Parade, Miami |Tapas Club 5pm – 9pm; Street Food Market Friday 5pm – late & Saturday 4pm – late
There's a real family feel happening in this now triweekly Street Food Market (Wednesday, Friday and Saturday nights). Situated in the laneway running through the arts precinct of the Marketta, the event is part streetfood, part pop up, part festival of food, part permanent craft and clothing stalls, part live music event.
Surfers Paradise Beachfront Markets
The Esplanade, Surfers Paradise |, Friday & Sunday night's 4pm – 9pm
During late afternoon and early evening, The Esplanade along the beach becomes a hive of activity when 100 or so colourful stalls set up for the Beachfront Markets.
The wares on sale are fairly touristy, carrying goods such as jewellery, homewares, fashion, beauty products and Gold Coast     oriented tourist wares. While some of the goods are made elsewhere, the emphasis is on locally made or produced.
The Village Markets (TVM)
Burleigh Heads State School, 1750 Lower Gold Coast Hwy  Burleigh Heads | 1st & 3rd Sunday of each month, 8:30am – 1pm
At Village Markets there's a surprise around every corner. TVM Burleigh provides an abundance of food trucks and stalls  tons to eat and lots of handmade creative goodies for sale from up-and-coming designers. With the market's emphasis on     creative/artistic, you can pick up a special handmade gift or piece of clothing here that has not been seen elsewhere on the coast.

MARINER SHORES RESORT
260 The Esplanade, Miami, Gold Coast, QLD, Australia
Call us : +61 7 5535 2177